I love Shadow's expression throughout issues 22 and 23, but we're not talking about him aren't we?


When oh when we're gonna see Team Dark in action again in the games?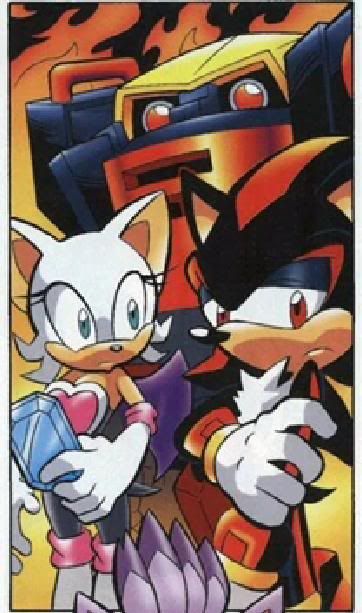 Y SO UKE SHADOW-KUN~? ;3
Rouge looks hilarious here xD
Pastel-coloured resistance? Wot? Lookin' badass there either way
sweetie
<333
I really,
really
love how they did Shadow's expression.
Reminds me of Micky Mouse sometimes...
OmegaxBlaze? OH FFFFUUUU-
OMEGA IS LIKE THE CUTEST DESTRUCTIVE PYROMANIAC EVURRR.
But seriously Omega, Shadow is powerful too ya know. Why don't you go fanboy over him?

....
Okay fine, I'll admit it, my mind did went to the deepest darkest pit that is my imagination at first. I'm so sad.
Well now I can at least write a ShadowxOmega fanfic with a heavily implied sadomasochistic tango via sparring without fear now. Man, that was a mouthful.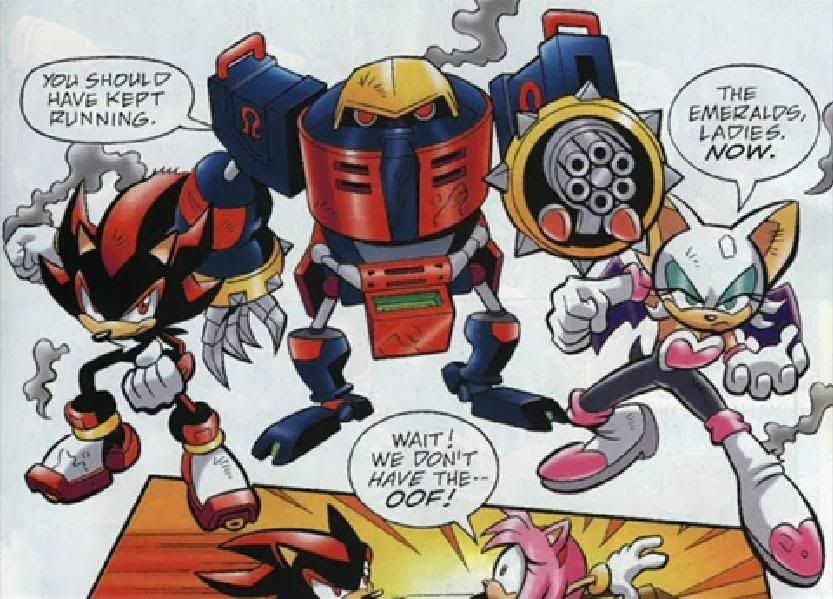 This had me LOLing xD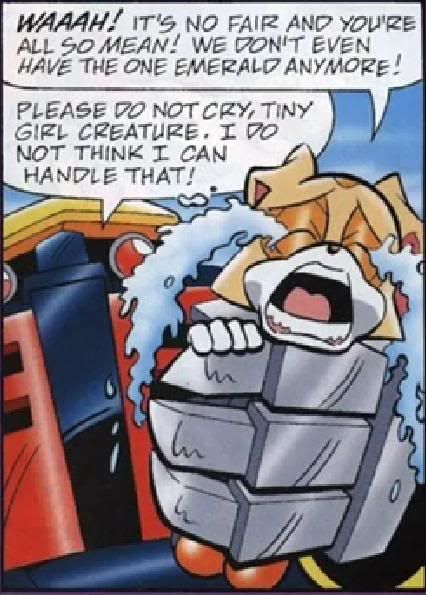 Now you went and done it Omega >:/
Overall, Team Dark was delightfully ruthless in this issue.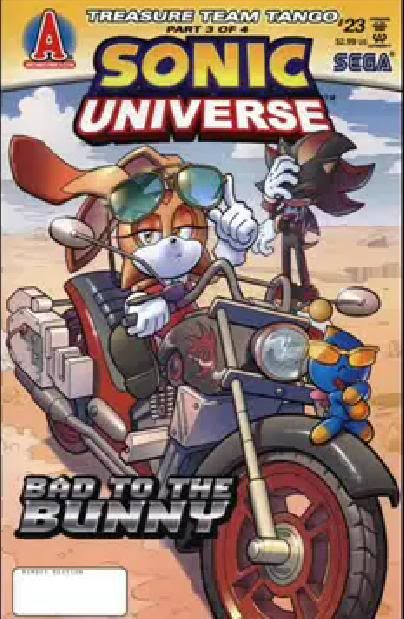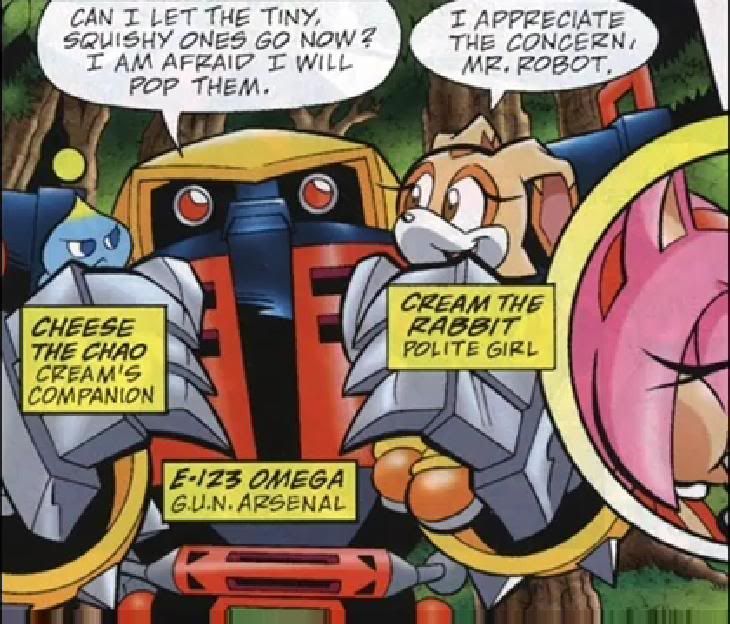 I don't know how they managed to make Omega so adorable. Frightening, but freakin' adorable~! <333
Couldn't resist. Shadow is all, "COOTIES! D:<" [/immature]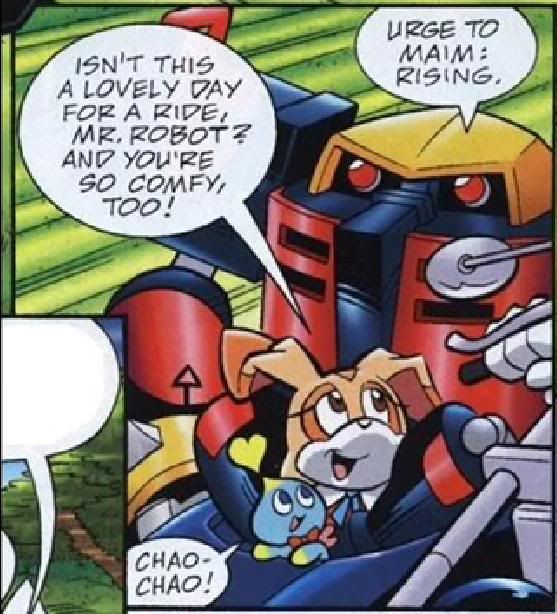 LOL at the little heart xD Watch out Cream, your cutesy charms won't work on him so much if he felt his masculinity was challenged.
And I don't know about you, but that doesn't look too comfortable at all...
This is after Rouge asked Blaze to 'blaze' them a trail and Omega going "I WILL DO IT! I WILL DO IT!" (but of course, it went ignored)
I'm wondering how Omega could fit into that... thingymajig, much less the bike somehow carrying his weight...
The last pic concludes with Rouge seemingly poking Shadow's nose and Omega looking like he's distracted by a shiny.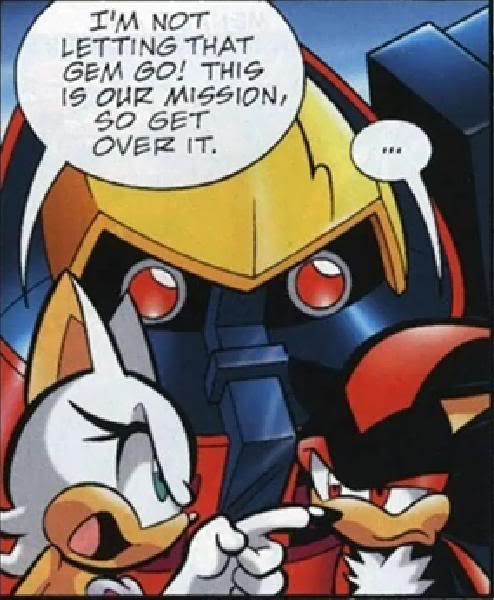 Current Mood:

bouncy

Current Music:

Stereophonics - Dakota